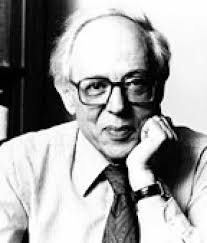 В этом году исполнилось 100 лет со дня рождения американского учёного голландского происхождения Абрахама Пайса (1918—2000). Он был физиком-теоретиком, внёсшим вклад в теории ядра и элементарных частиц (термины лептон и барион предложены им); другая область его деятельности — история физики.
Родился в Амстердаме, там же учился в университете. Во время немецкой оккупации Голландии скрывался на чердаках и в других убежищах (наподобие семьи Анны Франк), но был схвачен гестапо; однако голландским друзьям удалось вызволить его. В 1946 г. начал работать в Принстонском институте высших исследований, где общался с А. Эйнштейном, П. Дираком, Дж. фон Нейманом; с 1963 г. — в Рокфеллеровском университете.
Пайс — автор биографических книг об Эйнштейне, Н. Боре, Р. Оппенгеймере. У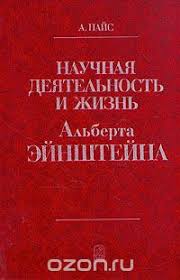 нас широко известна переведённая на русский книга: А. Пайс. Научная деятельность и жизнь Альберта Эйнштейна. — М.: Наука, 1989 (оригинал: Pais A. 'Subtle is the Lord…': The Science and the Life of Albert Einstein. — Oxford University Press, 1982); перевод сделали В.И. и О.И. Мацарские, а предисловие написал акад. А.А. Логунов.
Эта наиболее полная научная биография Эйнштейна была переведена на несколько языков. В «Эйнштейновском сборнике» 1984—1985 (М.: Наука, 1988) напечатана большая рецензия на труд Пайса В.П. Визгина, И.Ю. Кобзарёва, Б.Е. Явелова — отмечались многие достоинства монографии.
Не так давно в газете ТрВ Виталий Мацарский рассказал о своей встрече с Пайсом во время работы над переводом его эйнштейновской биографии <ПайсТрВ>.